Childcare in Lubbock for all ages with exceptional programs
Below you can find a list of our childcare Lubbock programs here at Children's Orchard Academy. From the age of 6 weeks, Children's Orchard Academy fosters a safe and nurturing environment, while meeting each child's individual needs. Our preschool and kindergarten programs actively promote learning that is fun, engaging and hands-on while also practicing good character development and social skills among their peers.
God's World
"Child lead, God inspired" is the foundation of our God's World Program. When you enroll your child in Children's Orchard Academy's extended hours program, or God's World, they will get to explore our six pillars of study for God's World. These pillars include science, engineering, social studies, worship, reading, and journaling. It is also a vital time for social development and children have the opportunity to work together. Our students practice their critical thinking skills and are able to explore their imagination and creativity.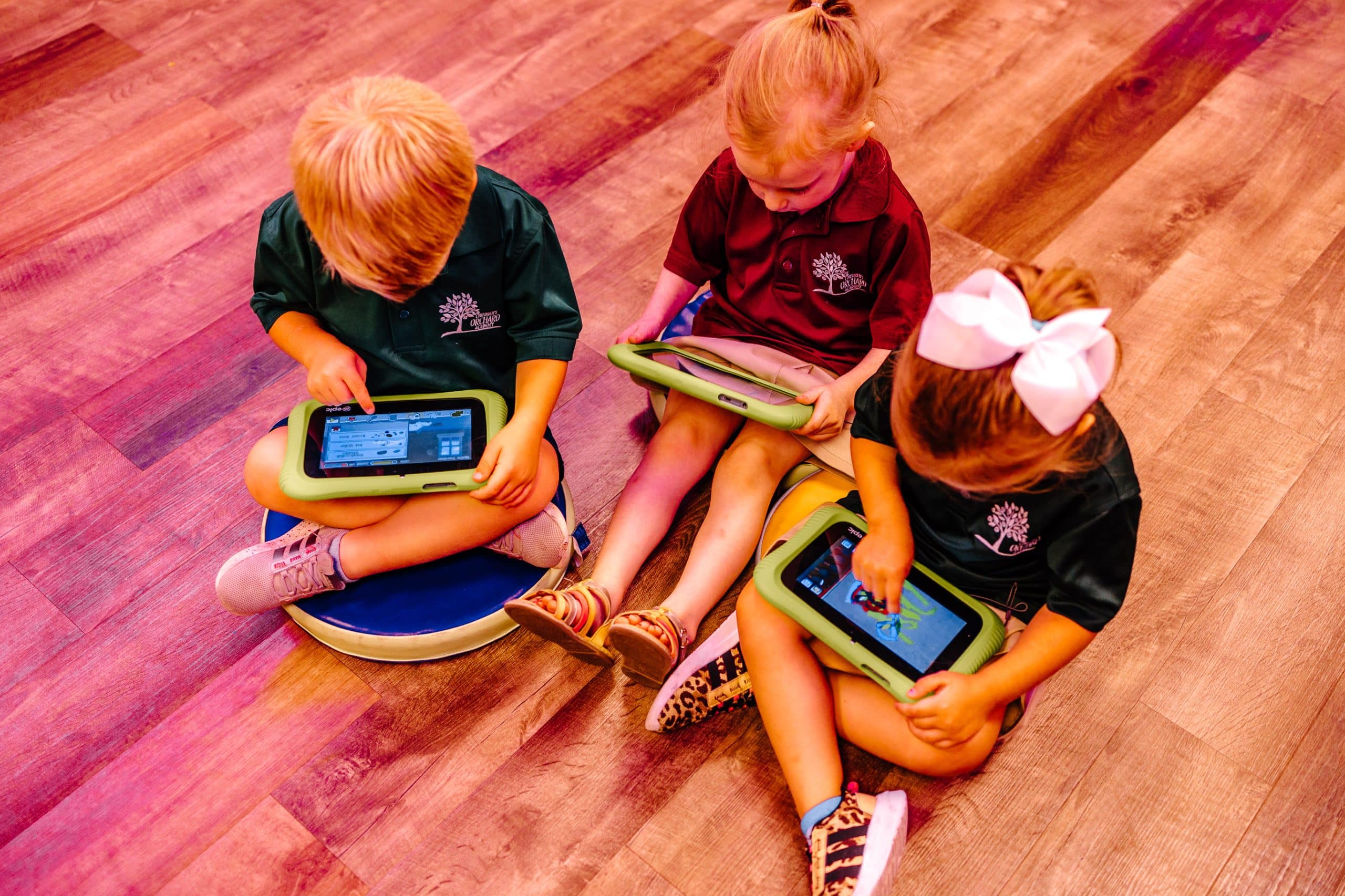 STEM Room
Children's Orchard Academy has its very own technology room! This room is a place for our students to utilize technology for learning and to play fun games with their peers.
Clean and Safe Nursery Rooms
All of Children's Orchard Academy nursery rooms are clean, safe, and state-of-the-art. In each classroom you will find plenty of floor space for tummy-time, peek-a-boo, interactive spaces that stimulate curiosity and luxury cribs for sweet dreams. All nursery rooms come fully equipped with energy efficient dishwashers, washers and dryers and stainless steel toy sinks to maintain a sanitary environment. Our nursery students are engaged daily in structured activities that are designed to encourage the development of their fine and gross motor skills, listening and speaking skills, and early literacy skills. Music, sign language, arts & crafts, circle time, books, and songs are all part of their daily schedule. Our children are introduced to sign language from day one in our nursery program and this continues through preschool. With the opportunity of being introduced to more than 60 signs, this helps to increase the ability to begin communicating at a much earlier age. Our children also are taught that they are special, loved and one of a kind. We encourage, self-discipline, self-knowledge, independence, enthusiasm for learning and intellectual stimulation. Our program is designed to give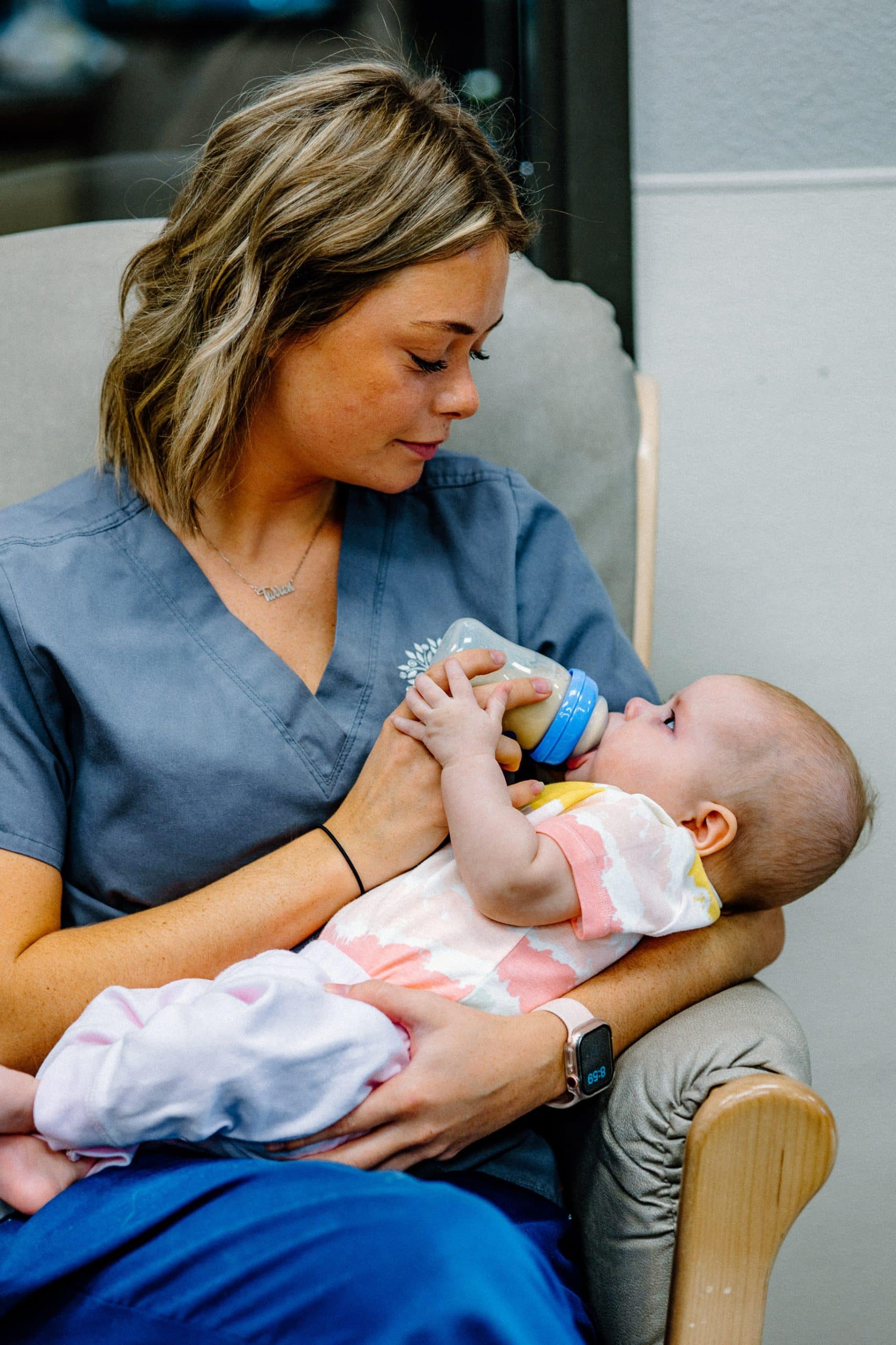 Nursery Preschool Classrooms
All of Children's Orchard Academy's nursery classrooms are designed to maintain a safe and clean setting. Our goal is to provide your child with a loving and nurturing environment while meeting their individual needs.
All nursery rooms are fully equipped with dishwashers, washers and dryers, sanitation sinks, and green guard certified cleaning products, that teachers have immediate access to in order to upkeep the cleanliness in their classrooms. Our program allows students  to engage in daily structured activities that are designed to encourage the development of their fine and gross motor skills to give each child as much contact as possible with their caregivers to encourage emotional, intellectual and physical development.
We will provide auditory, visual and sensory learning and introduce them to colors, shapes, as well as sign language. Sign language increases your child's vocabulary and helps them communicate at an earlier age. All of our infants receive individual feedings and attention.  Our teachers are trained to recognize and assist the different stages of toddlers. They provide individual attention and help toddlers to accept and overcome limits and frustrations in a positive way. Although most children at this age are nonverbal, we teach them to communicate using sign language and introduce language development at a younger age.
Our preschool program at Children's Orchard Academy is designed to provide our students with an accredited curriculum and exclusive enrichment programs that allow children to build not only their motor development, but teaches them ways to praise our Savior. We touch on subjects such as, language development, reading, writing, sign language, character development, mathematics, science, and more! Our preschoolers are required to wear uniforms. Wearing uniforms daily allows our students to focus more on the individual's character rather than their outside appearances.
 
Our Kindergarten begins when your child is four years old. They begin learning in an advanced academic program that is nationally accredited. Our students are taught standard Kindergarten concepts at a much younger age. Our Kindergarten for five year olds builds upon our K4 program. It is our goal for students to graduate from our K5 program academically ahead of their peers and to set them up to have the highest success in their future endeavors. The following subjects are taught within our Kindergarten programs: Biblical Life Lesson, Math, Science, Social Studies, Reading, Writing, Cultural Appreciation, and many more!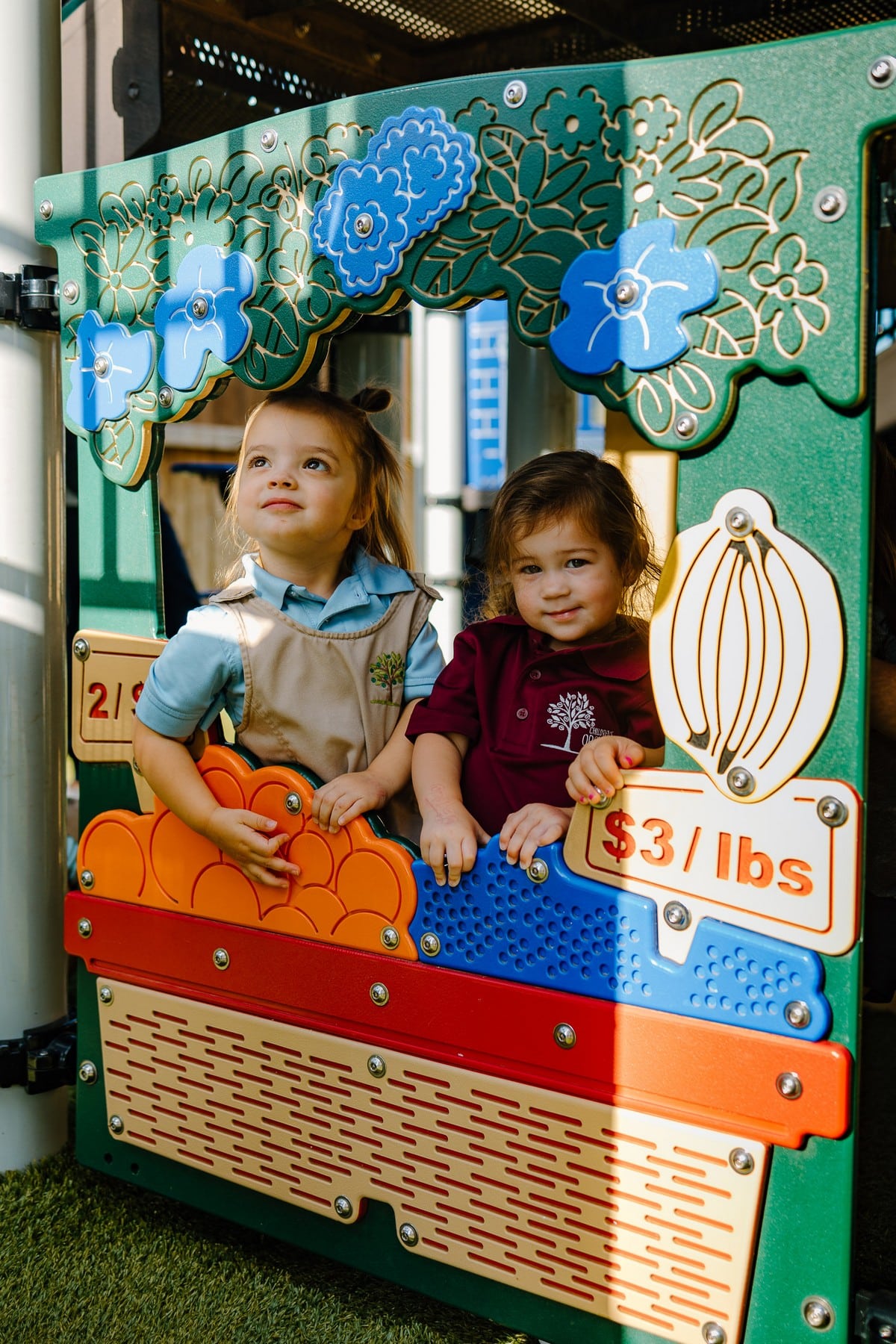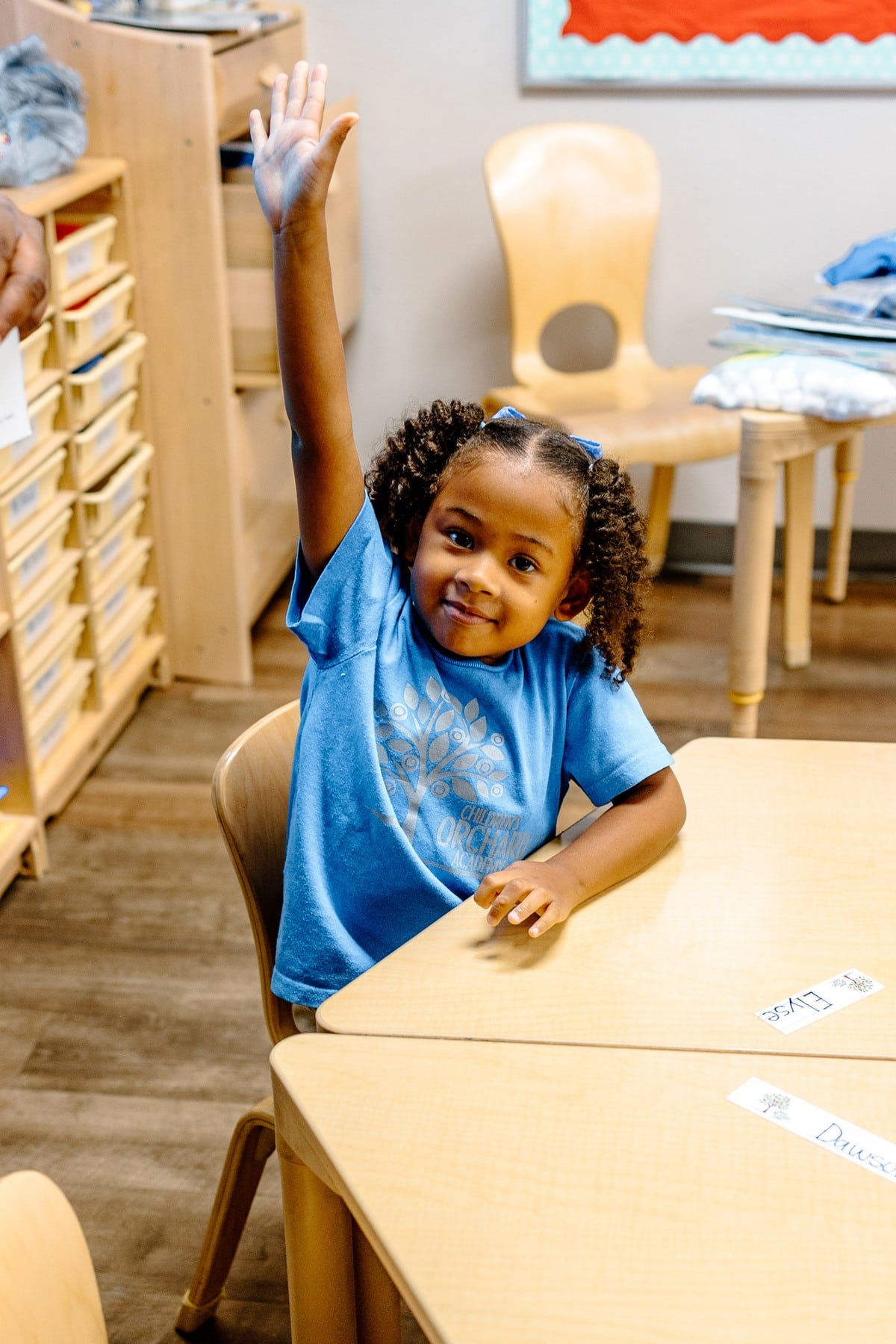 Music and Physical Fitness
The vision of Children's Orchard is to create a safe learning environment of a childcare center while also cultivating a private school approach with an excellent Christ Centered curriculum. We are excited to announce a brand new partnership with Stretch-n-Grow to provide the valuable curriculum components of music/fine arts and physical education which will create an even richer educa­tional experience for ALL children in the preschool & up classes at Children's Orchard Academy!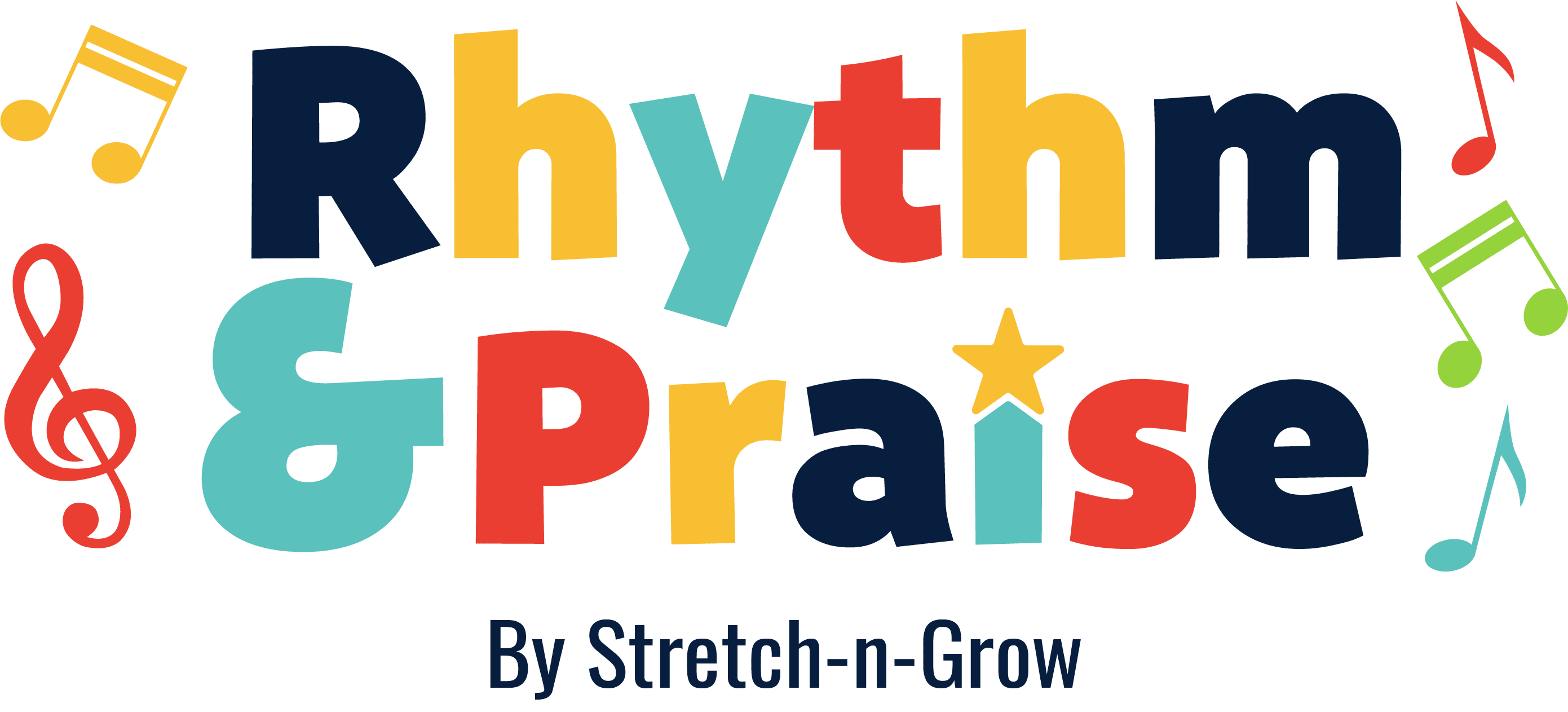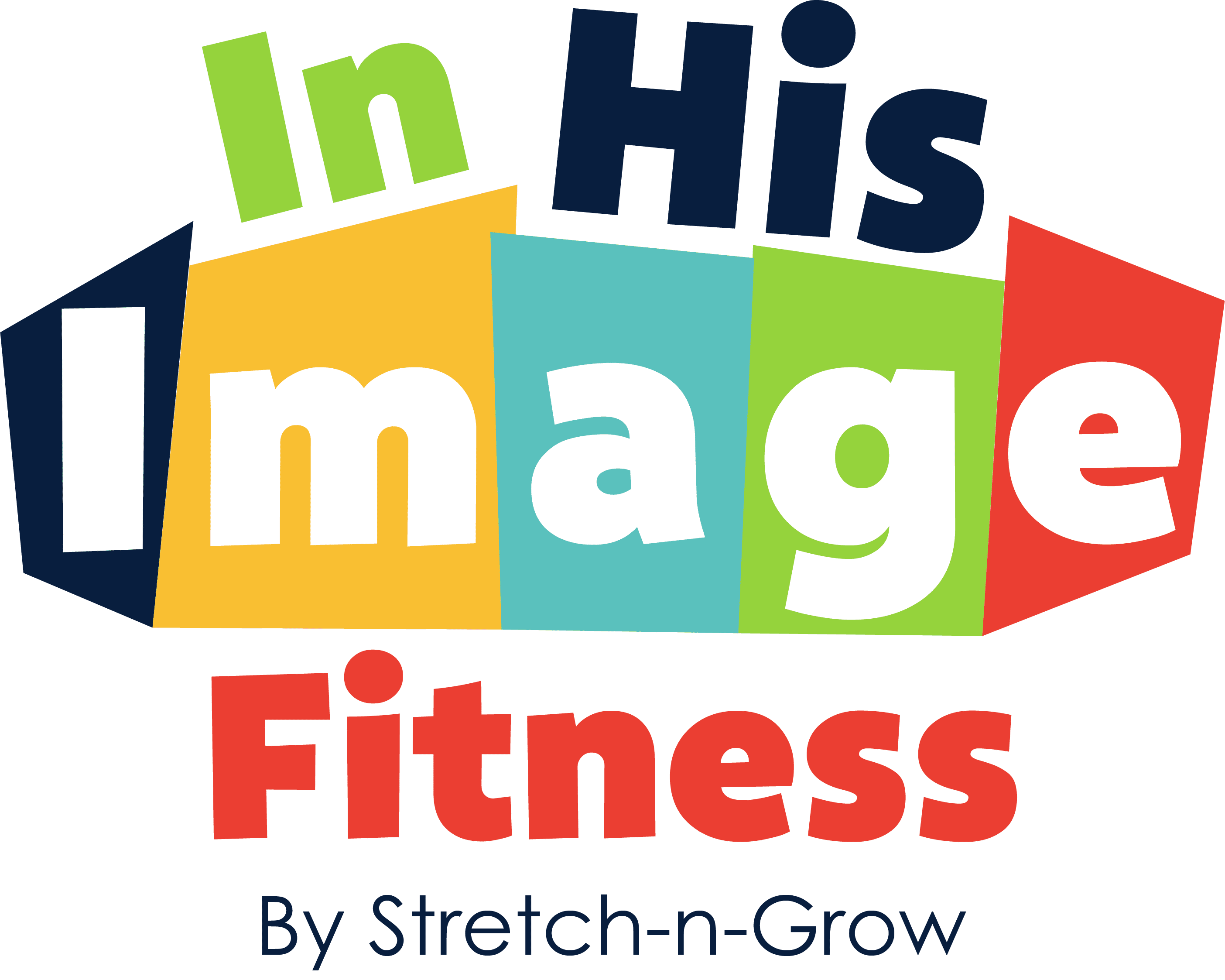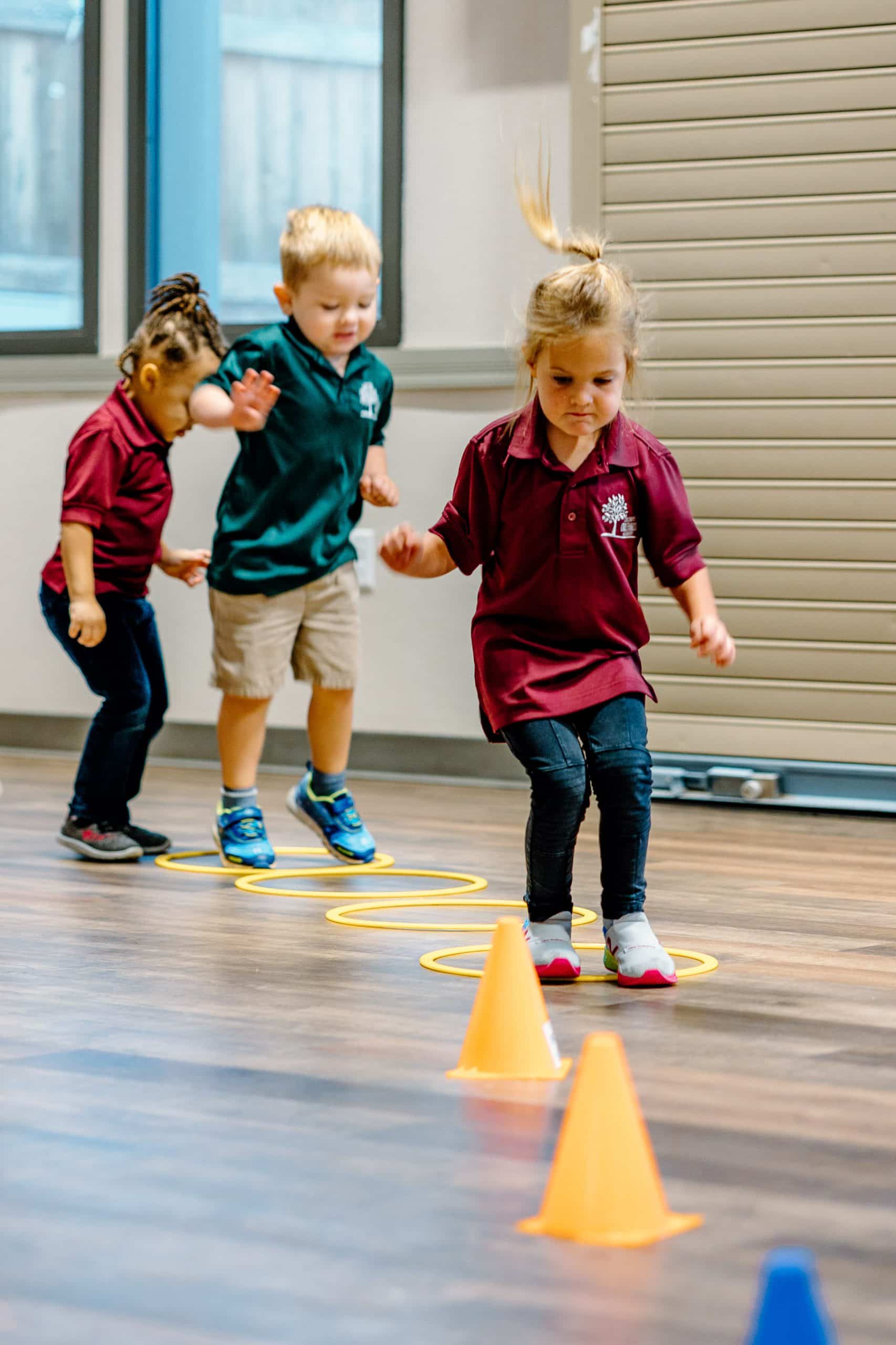 Rhythm & Praise Readiness
Give children a foundation for success in future musical endeavors! Rhythm & Praise is a developmentally appropri­ate program of singing, praise music, moving, listening, and responding to visual and ver­bal representations of sound.
Academic Advantages or Music:
• Rhythm, rhyming & oral language are foundational to READING & WRITING SKILLS.
• Improved spatial-temporal skills result in better PROBLEM SOLVING IN MATH.
In His Image Fitness Readiness
Help your child achieve maximum potential in all future athletic endeav­ors! Creative, theme-based activities and exciting equipment such as obstacle courses, balls, scarves, streamers etc make exercising FUN & ENGAGING!
Academic Advantages of Fitness
• Skipping and cross-midline exercises engage the brain to create BETTER READERS.
• Themed lessons reinforce ACADEMIC SKILLS
• Exercise stimulates BRAIN GROWTH, improves FOCUS & COGNITIVE PERFORMANCE
We are so excited for our summer program this year! We have a heap of activities planned for our students throughout the summer, such as, themed weeks filled with art, science, and water activities. Our teachers have worked enthusiastically to make this summer fun filled, new, and exciting!
Order Summer Uniforms – Click Here